— OPINION —
Debate Moderator Or Referee?
The two Republican candidates running for district attorney in the May 19 primary have agreed in principle to debate each other, but as the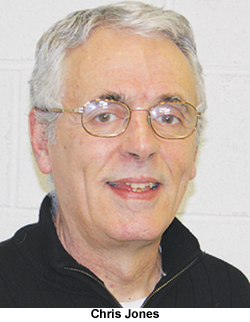 saying goes, "the devil is in the details."
On Tuesday incumbent Pike County District Attorney Ray Tonkin challenged Kelly Gaughan, his Republican Primary Election challenger, to debate him prior to the May 19th Primary, the debate to be "moderated by a fair and impartial group such as the League of Women Voters …"
The challenge also listed some media outlets as possible moderators, even lumping a highly partisan local political blog in the "fair and impartial group" description.
On Friday, Gaughan's campaign manager, Tammy Gillette, wrote a letter to Tonkin saying Gaughan had accepted Tonkin's invitation to debate, but just if the showdown was moderated by the League of Women Voters (LWV), "a bipartisan and highly respected organization."
Although the League might be fair and impartial, it does not even have a chapter in Pike County, the nearest chapter being located in Monroe County. Tonkin said that the Monroe Chapter covers part of Pike County and that they are working on getting them to moderate the debate.
During the debate call and response ritual, both Gaughan and Tonkin availed themselves of the opportunity to get in some not very fair or impartial zingers, begging the question if they even need to have a debate.
The Gaughan letter to Tonkin read, "Mrs. Gaughan looks forward to the opportunity to discuss the issues facing Pike County and her experience of standing up for child victims of abuse. As a mother, Mrs. Gaughan is committed to prosecuting child abusers to the fullest extent of the law, something you've neglected to do, or failed to accomplish in your current capacity."
Not to be undone, the Tonkin camp got in a few zingers of its own in the original debate "invitation," saying that Gaughan had "ducked an invitation by the moderator of the political blog "to take part in a candidate debate for our race for District Attorney in the Republican Primary. As you may know, I have already accepted his invitation."
"Because of your refusal to engage the voters in this most hallowed of democratic traditions, I feel obligated to challenge you to debate me in a public forum to be moderated by a fair and impartial group …
"I am willing to answer questions about my professional career of prosecuting criminals. Why won't you join me by answering questions about your record of defending criminals, and having no criminal trial experience in the courtroom?"
Tonkin also accused Gaughan of "running a campaign by hiding from the public and relying on slick advertisements."
Sounds like the debate has already begun, and the two candidates might need a boxing referee rather than an impartial panel of lady voters to moderate it.
_____________________________
Three Charged In Dimmick Inn Assault
MILFORD — Dimmick Inn proprietor John Jorgenson, 45, of Milford, and two other men were charged Tuesday with aggravated assault in an early morning incident at the Inn on Feb. 15 in which a man was punched and kicked.
Also charged along with Jorgenson were Gregory James Martucci, 44, and Timothy Reilly, 47, both from Milford. Aggravated assault is a first-degree felony. The three also face charges of simple assault and disorderly conduct, misdemeanors, and harassment, a summary offense.
According to the police criminal complaint filed by the Milford Borough Police Dept. Tuesday, the men "punched [victim Omar] Ashmawy, threw him to the ground, and kicked him in the face, fracturing bones in his face."
The three were arraigned in front of District Magistrate Deborah Fischer Tuesday and released on bail.