Craft Market, Tree Lighting Usher In Holidays
By Jeremy Van Duyne
PORT JERVIS — This past Saturday night the City of Port Jervis kicked off this season of holiday festivities with the annual lighting of the Christmas tree. Normally held at the promenade fountain across from The Erie Hotel, this year the location was moved to City Hall.
People gathered with their children to watch Mayor Kelly Decker officially light the city Christmas tree. People then lined up on the sidewalk to have their children get photos with Santa and Mrs. Claus. As they do every year, Salvation Army volunteers provided hot drinks.
"It may be a different place, but this is a very large crowd," said Decker when opening up the ceremony. "Let us start a countdown to call out Mr. and Mrs. Claus."
On Sunday the city continued the holiday opening by holding the ninth annual Christkindlmarkt. This event was held on Front Street in the downtown part of the city. The Christkindlmarkt is a German tradition that is held in various places throughout the United States.
The outdoor market featured numerous vendors selling all kinds of unique homemade items, including woodworking, decorations, jewelry and artwork along with many others. Dancers and jugglers entertained. Food vendors set up to provide nourishment to the shoppers...............................For more information subscribe to our paper.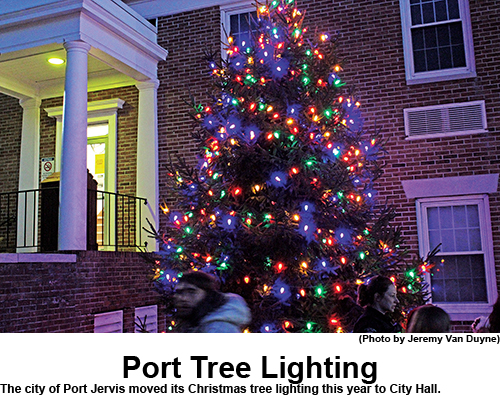 For more information, subscribe to our paper.